Creative and individual
Our guests are families, individuals and club travellers of all age groups, who prefr casual and yet refined lodgings.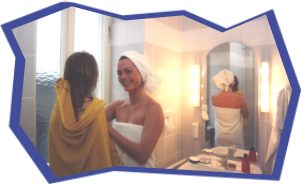 We offer Event Gastronomy on a higher level. The rooms in our house have a creative young flair and are furnished individually, with the self-evident 3-star comfort for your well-being.

The bright bathrooms are arranged generously. Here is everything you need for relaxation.